AMIA 2022 Clinical Informatics Conference

FYI Podcast

LEAD Fund Recipients
There's Still Time to Register
There's still time to register for the Clinical Informatics Conference. CIC is designed with content you can immediately put into action in your care settings. Join us in Houston or participate virtually!
For Your Informatics (FYI) Podcast
Check out the latest from the FYI Podcast including a new collaborative series with ACM that includes a special emphasis on their guest's career paths in informatics.
Congratulations to the LEAD Fund Travel Award Recipients
Five students received the LEAD Fund Travel Award which covers their meeting registration to CIC 2022. Many of these students are participating with AMIA for the first time. Be sure to check out their presentations in Houston!
Featured Programs
AMIA's educational programs cluster around the five domains it supports and timely issues central to informatics, including —but not limited to— Meaningful Use of Electronic Health Records, data stewardship, workforce training, data privacy and security, and unintended consequences.
View the Education Catalog
AMIA News Center
Stay up-to-date on news related to the association including messages from the President, member spotlights, and more.
View all news
Featured Communities
AMIA Connect is the home to all of the association's online communities. Network with current members and exchange information on a particular area of special interest.
Engage with peers
Why Informatics
Every day people benefit from informaticians' ability to accelerate healthcare's transformation by collecting, analyzing and applying data directly to care decisions. Data produced throughout health and healthcare are the driving force of informatics and its ability to innovate critical advancements that directly benefit people.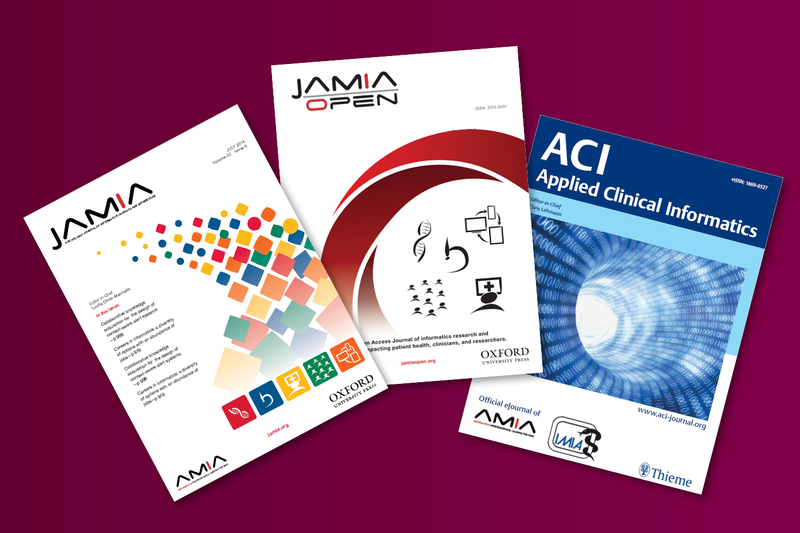 Publications & Journals
AMIA publishes a number of outreach materials for its membership and for external communities to provide news and views on a wide span of topics related to informatics. The bimonthly scholarly journal, JAMIA, publishes scientific research on informatics in biomedicine and health. You can also keep up-to-date through reading peer-reviewed journal articles as a component of a continuing education program of study for professionals.