AMIA Membership

AMIA 2022 Annual Symposium

AMIA 2022 Informatics Summit
Stay Connected - Renew your AMIA Membership
Enjoy the unique sense of community that comes when you're surrounded AMIA's rich network of more than 5,000 informaticians, including physicians, nurses, researchers, executives, educators, and students.
AMIA 2022 Annual Symposium Call for Particicipation
We invite you to contribute your best work for presentation at the AMIA 2022 Annual Symposium November 5-9 in Washington, DC. Choose from eight presentation types to share your knowledge and expertise with the AMIA community.
AMIA 2022 Informatics Summit
The online program is now available! Join us in Chicago March 21-24 to reconnect with peers, create new partnerships and gain practical insight to solve real-world challenges.
Featured Programs
AMIA's educational programs cluster around the five domains it supports and timely issues central to informatics, including —but not limited to— Meaningful Use of Electronic Health Records, data stewardship, workforce training, data privacy and security, and unintended consequences.
View the Education Catalog
Featured Communities
AMIA Connect is the home to all of the association's online communities. Network with current members and exchange information on a particular area of special interest.
Engage with peers
AMIA News Center
Stay up-to-date on news related to the association including messages from the President, member spotlights, and more.
View all news
Why Informatics
Every day people benefit from informaticians' ability to accelerate healthcare's transformation by collecting, analyzing and applying data directly to care decisions. Data produced throughout health and healthcare are the driving force of informatics and its ability to innovate critical advancements that directly benefit people.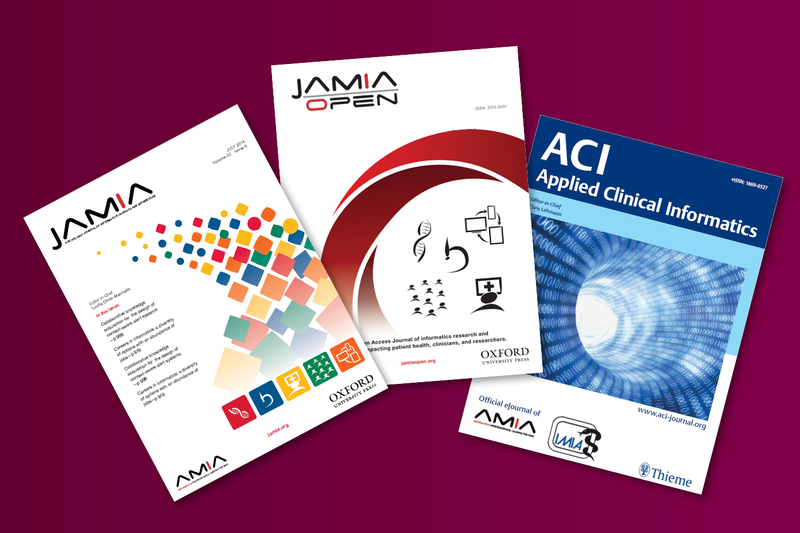 Publications & Journals
AMIA publishes a number of outreach materials for its membership and for external communities to provide news and views on a wide span of topics related to informatics. The bimonthly scholarly journal, JAMIA, publishes scientific research on informatics in biomedicine and health. You can also keep up-to-date through reading peer-reviewed journal articles as a component of a continuing education program of study for professionals.