Historic ACMI Biography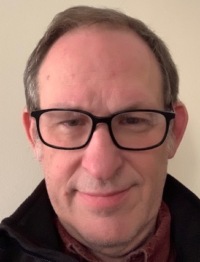 Dr. Lehmann received his bachelorís and MD degrees from Columbia. After postgraduate training in pediatrics in New York and at Johns Hopkins, he received his PhD in medical information sciences from Stanford. He is currently Associate Professor of Pediatrics, Health Sciences Informatics, and Health Policy and Management at Johns Hopkins, and Director of Research and Training in Hopkin's Division of Health Science Informatics. Dr. Lehmann has published influential studies on Bayesian communication, which is the use of the Bayesian paradigm and Bayesian statistics to the interpretation and application of research data to local decision making, and also the application of Bayesian reasoning and decision analysis to systematic reviews of the literature, and application of decision analysis to pediatric clinical problems. As principal investigator of the NLM medical informatics training grant at Johns Hopkins, he has been a proponent of new curricula and informatics education for all medical students, not only those seeking graduate degrees in our field. He has chaired American Medical Informatics Association's Education Working Group and been a member of the American Association of Medical Colleges medical school objectives project. His election to the College recognizes his innovative research and sustained contributions to the education of health professionals.
Affiliations
The American College of Medical Informatics
ACMI is a college of elected Fellows from the U.S. and abroad who have made significant and sustained contributions to the field of medical informatics. It is the central body for a community of scholars and practitioners who are committed to advancing the informatics field.
Learn more about this group